First, what you will find here...a proven, real advertising business you can own and operate. What you won't find here - a lot of hype, exclamation points, and bogus claims.
Second, the reason we are offering these five advertising programs as a business opportunity...we have found that the only way to effectively sell local advertising is through local representation. We thought about bringing on sales people nationwide, but quite frankly, the management situation scared us. So we have decided to create a low-cost business opportunity program that you can get into for only $495.
AND third, the $495 - it is a refundable deposit. Yes, you will get that $495 back after your third completed advertising program based upon the following: if you use us for artwork/graphics services for the first three programs that you put together, we will refund the complete $495 back to you, 100%.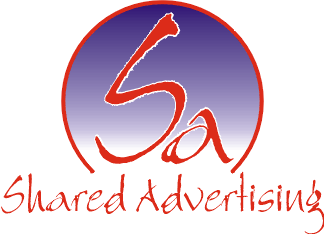 Smart Advertising For Small Business©
A note from Roy Fletcher, President of Fletcher Consulting, Inc.
(owner of SharedAdvertising.com)
I have recently been told by a few trusted advisors (accountants and financial planners) that I am selling this program for a small percentage of what it is worth. They have told me that I am crazy to be pricing it this low. They have independently indicated that the price should be anywhere from $3,000 to $5,000.
Although I agree with them as to the real "value" of this as an opportunity to earn money, I have resisted a four figure entry price because I understand that many people do not have $5,000 for a business opportunity. I have been there myself. So, for now, $495 it is.
But...do NOT take that to mean I place the real value of this at that number, because I do not. It took hundreds of hours, years of experience and much trial and error to create this opportunity - this is worth many times the $495 asking price. And as you learn more about this program, I think you will agree with that statement.
Now, what this business is all about...
Selling much needed low-cost effective advertising services to local businesses in your area.

Becoming a respected part of your local business community by owning and operating your own advertising business.
What makes this opportunity different from most is that you will have five similar yet different advertising programs to offer local businesses in your area - this simple yet powerful fact means that you have an advertising program to offer almost every business you contact.
Although there are NO legal restrictions as to where you may pursue business, your local area will be your primary income source.
This is proven, it is successful, and small businesses love these advertising programs. You have the opportunity to cash in on this by investing in our shared advertising business opportunity. This business opportunity may be the best way for you to own an advertising business. You get a franchise quality program for 10% of what a franchise would cost you.
Who should take advantage of this opportunity?
Are you a retired business person who would like a professional business to operate part-time?

Are you a mom that would like a business that can be run out of your home and allows for very flexible hours?

Are you someone who would like to supplement their income and has a few hours during the day to work this business?

Are you someone who is looking to start part-time and build a business to full-time - with a six figure income potential?

Are you selling advertising now for someone else and looking for your own business?
What is it about a SharedAdvertising.com advertising program that excites those who advertise?
Businesses pay hundreds, if not thousands of dollars in newspaper, direct mail, radio, yellow pages, and television advertising each month. A SharedAdvertising.com advertising program offers an inexpensive, yet very effective option for their advertising dollar. What better way to find new customers than to have their advertising in 1,000's of LOCAL businesses or homes for at least a year at a cost per impression that is far less than ANY other advertising?

We absolutely challenge anyone, anywhere to show us a better business opportunity value. There is only one drawback - you actually have to work at this and get out and talk to people. If you are willing to do that, then this is the best business opportunity you will find.
How easy is it to sell this concept to a business? If you can communicate the following, you have a sale...
These ad promotional tools are proven - mouse pads, memo boards and coffee mugs work - these items have been purchased in the tens of millions by tens of thousands of companies to promote their business

Sharing the imprint space among multiple advertisers saves an advertiser a lot of money

Distributing the mouse pads, memo boards and mugs through multiple sources increases the ad exposure greatly.
Get A Yes To The Above And You Have...ANOTHER SALE
IMPORTANT
Although this is a fairly simple business to own and operate, it does take a bit of time to explain. Everything you need to know to make a very informed decision is on this Website. But it will require you to invest a bit of time to fully review all of the information.
If you can't spend the time now, bookmark the site and come back to it. If you are looking for a real business to own, the time you invest to learn about this opportunity should be well worth it.
| | |
| --- | --- |
| | |
| Currently, there are five different advertising programs included in this business opportunity package. We will introduce more in the future. There is an advertising program to offer every business you contact. See our latest program introduction | |
| | |
If you are looking for a legitimate business to own, and have reasonable expectations (that means you understand you will have to actually work to make an income), then this may be the very best business for you to invest in. It's all here - a professional business for you to own, operate and profit from.
"Everything that Fletcher Consulting has done for us has been high quality. They are my "go-to" guys when I need an advertising program that helps my business make money."

D. Murphy, TN

Why Shared Advertising Over Other Businesses?

Home-Based

Flexible hours

No labor costs

Low cash investment

No inventory required

No building costs

No storefront required

No shrinkage or spoilage

Immediate income

Reoccurring income

Growth potential

INDEPENDENCE!
Please read about our privacy, secure transaction,
guarantee and refundable deposit policies here
The Shared Advertising Opportunity
You receive a turn-key, franchise quality business opportunity

You have FIVE different proven advertising programs to offer local businesses - an advertising program that fits every business

You can operate this business part-time, out of your home

You get your initial investment of $495.00 back after your third completed program

You have a 100% money back guarantee

And you get $1,200 of valuable software to help run your business for FREE (that you get to keep no matter what)
And your reason for NOT doing this is?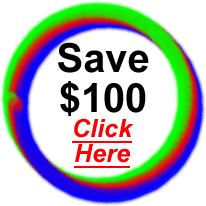 NOTE: Revenue projections shown on this site are examples of real world cases and while these examples can and likely will represent the results, Fletcher Consulting, Inc. can not guarantee that your results will be the same. We can only give you the finest opportunity and tools available. What you do with them is up to you.
Next